Rainbow made
a high-end retail impact for Dyson.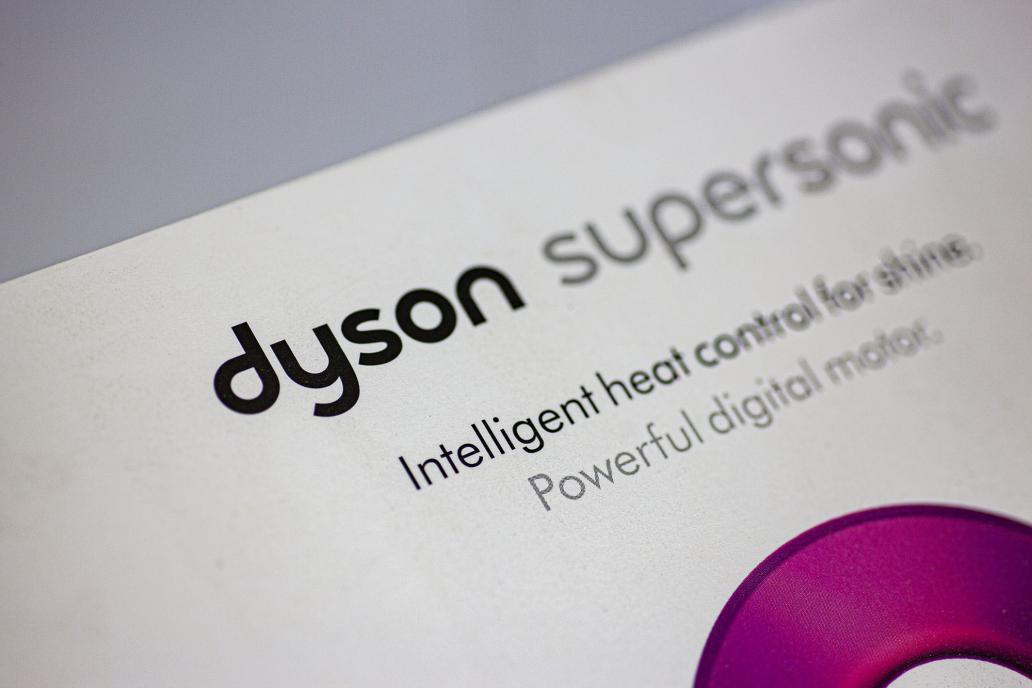 As one of the world's most innovative companies, Dyson have a strong reputation for quality. So when we were invited to created a display box for their Supersonic hair dryers, the pressure was on.
Set for display in high-end retailers including David Jones and Myer, and a brand committed to sustainability, Dyson wanted the packaging for their Supersonic hair dryer to have a premium look and feel, while being environmentally sound.
We were briefed to use uncoated paper stock, for a more authentic feel, yet this can present issues with image clarity. Together with the short time frame, and the fact prints take longer to dry uncoated stock, we had a few challenges to face to meet our deadline.
After doing our research, we sourced an FSC accredited uncoated stock that also had an ultra smooth surface, which would help image clarity. By printing the job with a satin aqueous varnish, it dried instantly, enabling faster die cutting and glueing, without running the risk of damaging the prints.
There's always more than one solution to a challenge. But a flexible approach, and a strong network of skilled partners ensure our focus is always on those that can achieve the best outcomes.