Rainbow made
a sweet little booklet for Angostura.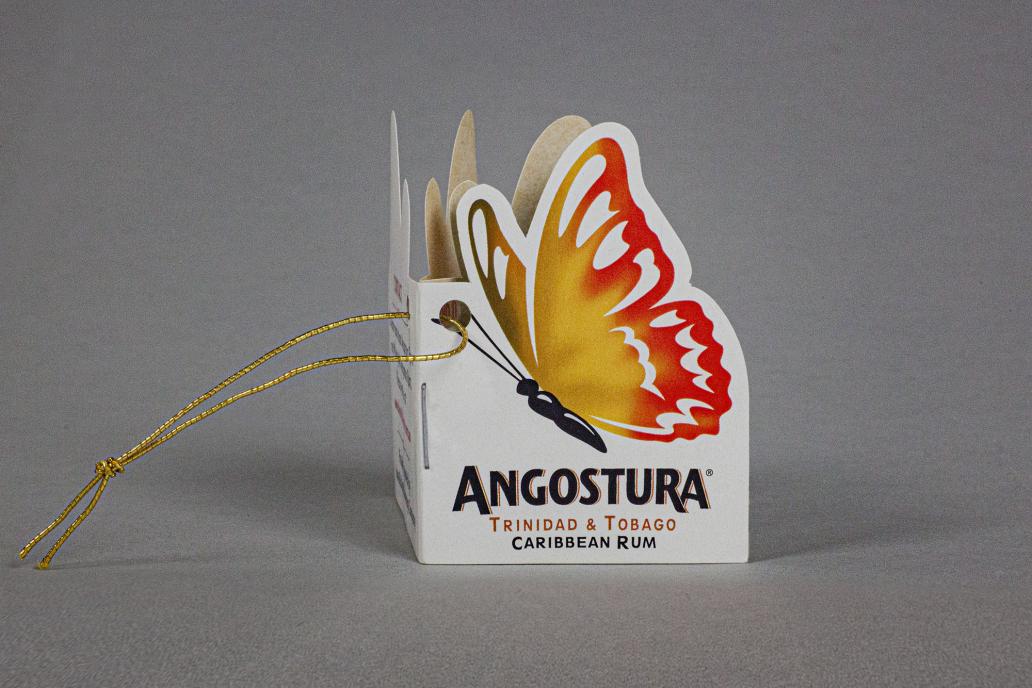 Famous for bitters and rum, Angostura wanted to inspire consumers with a small, on-pack booklet of recipes and serving suggestions.
Designed as a small bottle tag, we created a small 8pp booklet that would sit in-store on Angostura products. A premium brand deserves a premium product – which can be a challenge in such a small format.
Measuring just 50mm by 60mm, and uniquely shaped, by carefully planning a digital print to a short timeline, then precision cutting and hand assembling and finishing, we were able to create the perfect little book.
A testament to patience, attention to detail and fine craftsmanship. Just like the drinks themselves.