Rainbow made
a pop-up boost for L.O.L. Surprise.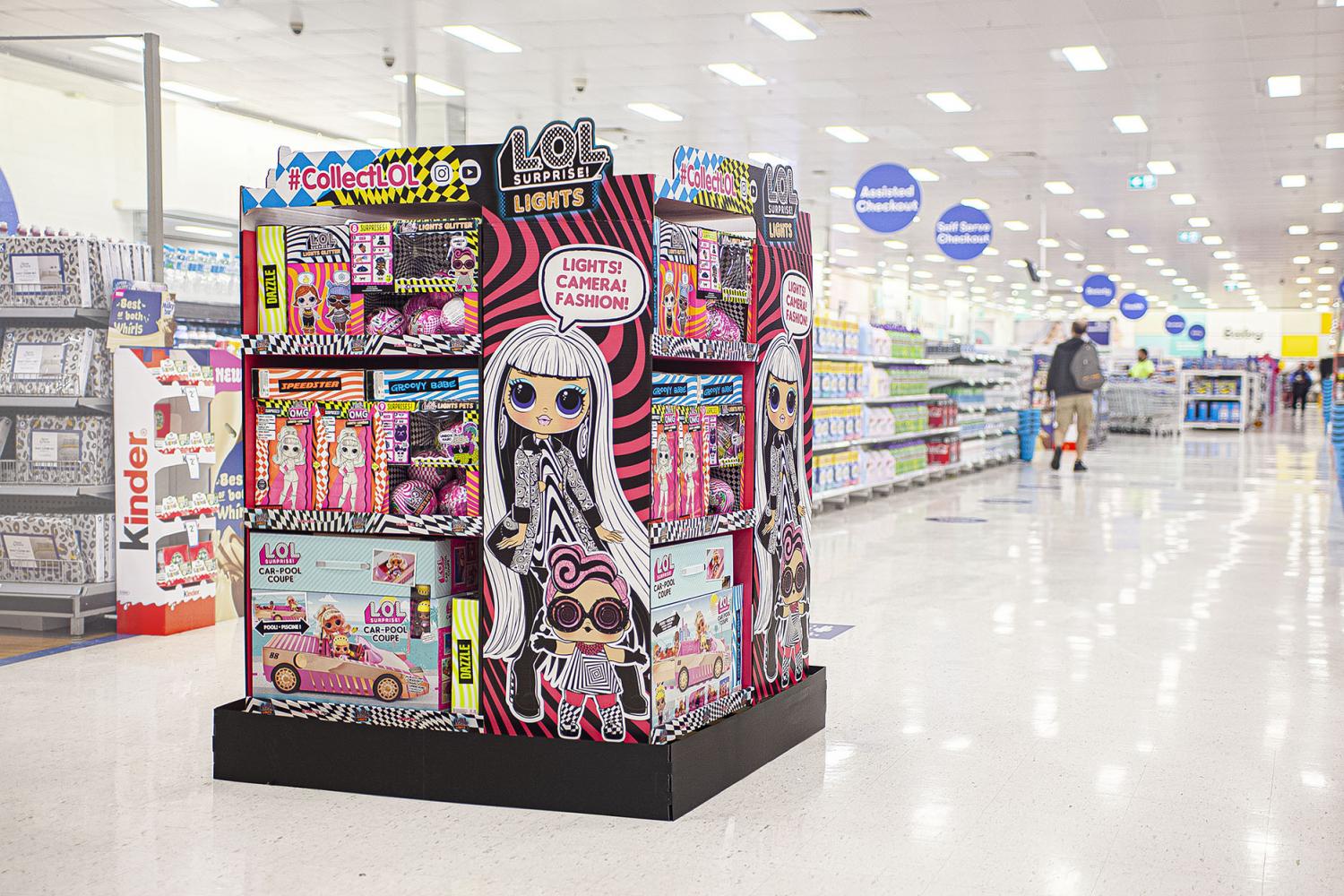 L.O.L. Surprise is one of the world's biggest selling toy brands. We helped them design and create their very first PDQ for the BIG W Toy Sale, all at the height of COVID-19.
To help boost sales in Australia, and maintain market share against a growing list of similar brands at the height of the BIG W Toy Sale, L.O.L. wanted to created their first PDQ in Australia.
The real challenge was in the fact the stand had to hold a wide range of products, be structurally able to hold extra product for stock replenishment and require minimal assembly from BIG W staff. The stands also had to be pre-packed on a pallet, with products in place and ready for transport.
Rising to the challenge, we managed the structural design process, rapid prototyping, printing, finishing, product packing, storage and logistics of the campaign.
Our bespoke solution was prototyped using a CNC router to test for strength and durability. Once approved, we worked with LOL's design team to create a visual aesthetic every bit as eye-catching as their products.
Because of COVID-19 restrictions, we had to leave a six week window between the assembly and stocking of product in the stands. Our print floor felt like Santa's grotto with 98 pallets of stock and 120 finished PDQ stands filling 450m2 of space.
Once the dolls were out of quarantine, the PDQs were delivered to 120 BIG W stores, where teams were quickly able to put them out on the floor. Each display was designed to hold 4 weeks' worth of stock. They made such an impact that they sold 20% of that amount in the first weekend alone.
Even in a crisis, our flexible approach and structural know-how enabled us to create an innovative, durable, cost-effective solution, right here in Australia.